Welcome to OldTimers Offer – A step towards decentralization of the classic vehicle market
Enjoy with promising features of the platform, it can easily be called as "the classic vehicle platform' paradise".
Oldtimer's (OLD) Token platform! Classic cars, motorcycles, trucks,… Vehicles for sale, rent, and auction.
The environment where everyone gets their due share. Vehicle sellers, buyers, auto mechanics, and crypto(NFT) investors!
Important announcement:
Our development team will create an additional Oldtimer (OLD) token on Trust (EOS EVM) blockchain Mainnet which will have a DAO smart-contract too.
New Listings
For Sale
51,971 miles
Manual

$

70,000

Offered for sale is this pristine 1937 Rolls Royce Sedanca bodied by Hooper. One does not have to look too hard to be stunned by the beauty of this rare piece of road art. This vehicle is currently under ownership of a local Rolls Royce enthusiast/collector here in Sacramento. This Sedanca has been extremely well maintained and looks as immaculate in person as it does here in the photos. Take a look at these photos and you will see how decorated this Rolls Royce is with awards. The vehicle runs and drives beautifully, does not leak, and is in superb mechanical condition. Please call, text, or email with inquiries: (916) 761-0081 1937 Rolls Royce 25/30 Sedanca Price: $70,000 Miles: 51,971 Engine: 4.25L OHV Inline 6-Cyliner Gasoline Transmission: Manual 4-Speed Drive-Train: Rear Wheel Drive VIN: GR067
For Sale
55,266 miles
Manual

$

58,000

Dealer

$

8,000

Chassis # 362283
Engine # 362283
A numbers matching, highly original example with fantastic patina throughout
Currently in running condition

BMW and Germany were in ruins following the Potsdam Agreement and the end of WWII in the European theatre. With their hands tied, they were very limited on what they could design and build so they were largely relegated to pre-war designs for the postwar motorcycles. When the agreement was lifted in 1948, BMW's first postwar motorcycle to be sold to the public was the R24 250cc single cylinder, which was essentially a pre-war R23. It was not until 1956 that BMW would introduce their largely redesigned R26 model. Fitted with a 250cc single-cylinder engine, producing 15 hp, bolted directly to the frame, the R26 also came with an enclosed drive shaft, rear swingarm and Earles type front forks. The little single cylinder bikes sold well, especially in Europe, where economic and reliable daily transport was much more important than here in America. The R26 would be replaced by slightly upgraded R27 in 1960. Over its 5-year production run, just over 30,000 R26 motorcycles were built, with most of them finding homes throughout Europe.

This particular 1959 BMW R26, chassis number 362283 and engine number 362283, is a numbers matching example with excellent originality and patina throughout. It is believed to be original paint and judging by the patina and character present on the bike, it is hard to argue otherwise. Not much is known on the early history of the motorcycle but for past approximately 2 decades it has resided in collections and has been well cared for and maintained in a running "project" type condition. According to the registration sticker, still affixed to the rear fender it was last registered in Pennsylvania in 1985. The bike currently runs and has a fresh battery installed although we were only able to get the bike running by bump starting it. The odometer currently states the mileage as 4297 but the accuracy of this cannot be confirmed. With a bit of additional service, this R26 could easily be made roadworthy and would be the highlight of any motorcycle gathering or an excellent conversation piece in any collection. Included with the sale of this motorcycle is the original owners manual.

Please visit www.LBILimited.com for many more photos and details. Worldwide shipping is avilable upon request. Follow us on Facebook and Instagram @LBILimited #claimyourclassic.

Dealer

$

1,075,000

Gorgeous 1957 Mercedes-Benz 300SL Roadster Out of 20 Year California Ownership This 1957 Mercedes-Benz 300SL Roadster is an absolutely beautiful California car with matching numbers and out of 20 year ownership. Stunning color combination silver with red interior and with matching fitted luggage. A fantastic example in excellent driving condition that comes out of the estate of a collector in California. This car was pampered by its previous owner and was truly his pride and joy for years. Wearing an older restoration that shows extremely well and accompanied by its factory build-sheet from Mercedes-Benz. The 300 SL Roadster is an enthusiast favorite for vintage rallies, long-distance touring, or even use as a regular driver at ones summer home and this one is sure to garner much attention wherever it travels. Matching numbers California car Offered with fitted luggage Accompanied by its factory Mercedes-Benz build sheet Mechanically excellent, cosmetically beautiful Striking and attractive color combinationPrice: $1,075,000
Our platform run by a decentralized network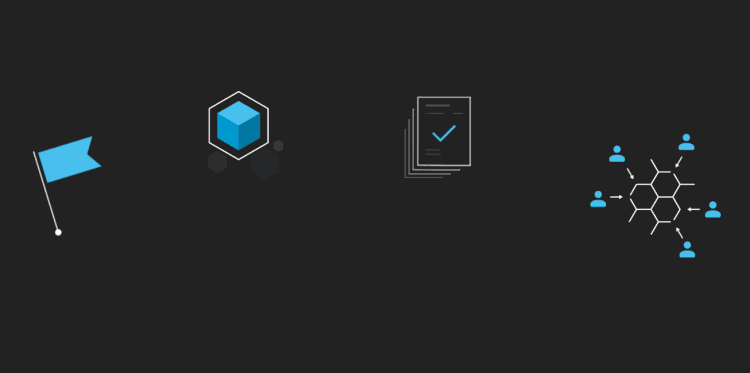 Find Your Classic